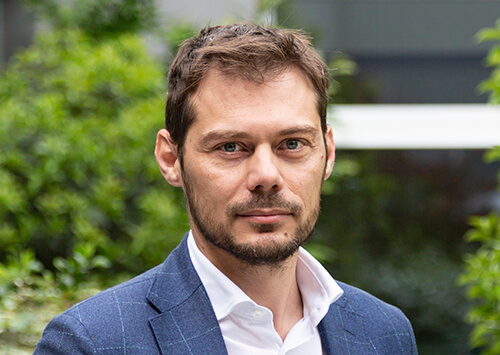 Fabio Sattolo
Chief Technology Officer, Covisian Group
Covisian is among the leader in BPO market, working with 22k employees in 20 different sites, generates 330M€ of revenue in 6 countries (Europe and LATAM).
As CTO, my role is to drive the group strategy on new technological solutions identification and adoption, supporting business model evolution and company transformation.
Considering the strategic role at the group level, I am also the reference for local countries CIOs on ICT strategic initiatives and investments, enabling cross-country synergies and alignment.
I am also a member of the Board of Director in two main company of the group: Vivocha is a startup providing an innovative online customer interaction platform, GSS Line is the holding company of Grupo GSS operating among the leader in BPO market in Spain and LATAM.
As member of Board of Directors, I am the reference for ICT and Operations processes in M&A strategy of the group, leading, on these areas, the execution of the post merge activities.
© APCC - Associação Portuguesa de Contact Centers - 2022