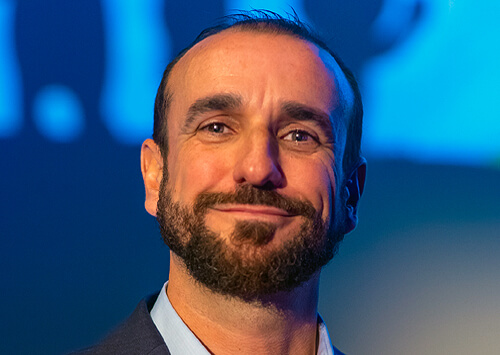 Fernando Gallego
Regional Vice President Service Cloud Iberia, Italy & Switzerland
With more than 20 years on Customer Service area including BPOs, Contact Centers, Telephony Vendors, Natural Language Processing and Virtual Assistants.
Working on Salesforce Service Cloud for +5 Years now. Fernando leads Service Cloud in Iberia, Italy and Switzerland helping the most important customers from different verticals to improve their Customer Service by putting their customers in the center of their Digital Transformation.
Passionate about transforming companies with innovative technology and helping companies creating a better world. Fernando holds a bachelor degree in Economics and Business Administration from UAM in Spain and he is Associate Teacher at EAE Business School.
© APCC - Associação Portuguesa de Contact Centers - 2019